Review - Echo Dot (3rd Gen.) Smart Speaker with Alexa and Clock - Experiences
The Echo speaker of the previous generation, still current.
Diese Seite auf deutsch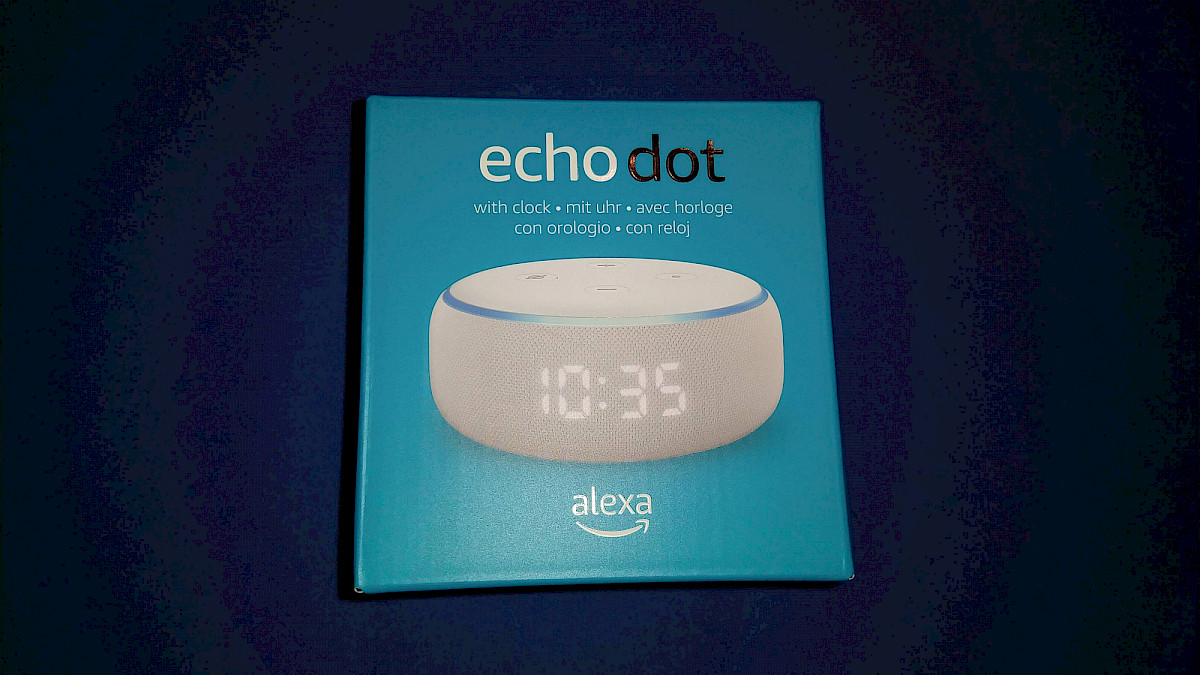 Echo Dot (3rd gen.) - product packaging
table of contents
We have been using two of these Echo Dot speakers for almost 3 years now. Here is a brief overview of whether the purchase of the previous Echo Dot generation is still worth it.
The general changes from the second to the third Echo Dot generation are probably already known to most. Here we have compared the two versions in more detail In comparison - 2nd and 3rd generation Echo Dot. The Echo Dot 3 got a bit bigger and heavier, but actually looks even better as a result. The sound has also improved. Otherwise, almost everything has remained the same, only the USB-C port for power supply had to give way lieder. Only Amazon knows why this is now done via a hollow plug.

Echo Dot 3 or 4th generation?
If you want a more compact Echo Dot, the older model is certainly a good choice. The new spherical Echo Dot needs quite a bit more space. The sound of the older version is of course a bit worse than the 4th generation, but you don't get high-end sound system with the 4 Echo Dot either. Price-wise, Echo Dot 3 and 4 differ by about 10€. 
Smaller and cheaper, then Echo Dot 3. Larger, a bit more expensive, space requirements secondary, then Echo Dot of the 4th generation.

In the test, we have both the Echo Dot without and with clock display. The display is often very convenient when you want to know the time without a voice command, or also visually experience the remaining timmer time.

Test verdict
The Echo Dot 3 is still up to date in my opinion. The sound is very good for this size and the price-performance ratio is good. The design is very appealing and the durability is also given. My 2 Echo Dot 3 devices have been in continuous use for almost 3 years and there have never been any problems, they run like the first day. So a clear VERY GOOD - for Alexa lovers.
 
More images from our review
You might also be interested in these products
Last update: 19.01.2023 10:08